BENEFITS OF READING TO OUR KIDS
WE ALL KNOW READING TO OUR KIDS IS GOOD BUT THERE ARE ACTUAL MERITS OF READING THAT COULD BENEFIT OUR KIDS LIFE. FIRST YOU BUILD A STRONGER RELATIONSHIP AND WE RECAPTURE THAT SWEET TIME PARENTS LOVE. THERE'S A HIGHER APTITUDE FOR LEARNING IN GENERAL AND THEY'RE MORE LIKELY TO DO WELL IN ALL FACETS OF FORMAL EDUCATION. IT ALSO REINFORCES THE BASIC SOUNDS THAT FORM LANGUAGE AND THEY'LL BE MORE LIKELY TO EXPRESS THEMSELVES AND RELATE TO OTHERS IN A HEALTHY WAY. THEY'LL BEGIN TO TIE BACK REAL WORLD SCENARIOS TO STORIES IN BOOKS AND UTILIZE BETTER JUDGEMENT. IT'S HELPFUL WHEN TRYING TO REDUCE STRESSFUL EXPERIENCES LIKE BECOMING A BIG BROTHER OR SISTER WHEN READING A STORY WITH SIMILAR TOPICS. IT HELPS WITH MEMORY RETENTION, FOCUS AND DISCIPLINE WHICH WILL BE USEFUL WHEN ENTERING SCHOOL. ITS ALSO FUN AND KIDS THAT ARE EXPOSED TO READING ARE LIKELY TO CHOOSE BOOKS OVER VIDEO GAMES AND TV. KEEP IN MIND ITS ONE OF THE MOST IMPORTANT THINGS YOU CAN DO TO PREPARE HIM FOR ACADEMIC EXCELLENCE SO CHERISH THAT TIME. BUT WHAT IF YOUR TODDLER IS ALL ABOUT ACTION AND CANT STAY STILL? WELL NO WORRIES BECAUSE ITS PERFECTLY NORMAL. TODDLERS NEED TO MOVE SO IF THEY'RE TWIRLING OR SKIPPING WHILE YOURE READING THEY'RE STILL LISTENING. ITS GOOD TO RECITE RHYMES, SING SONGS AND PAUSE TO LET YOUR TODDLER FINISH A PHRASE THROUGHOUT THE STORY. CHOOSE ENGAGING BOOKS WITH FLAPS, TEXTURES AND RECURRING ITEMS HIDDEN IN THE PICTURES WHICH ARE GREAT FOR EXPLORING AND DISCUSSING. CHOOSE BOOKS THAT ARE SHORT, SIMPLE AND RELATE TO EVERYDAY EXPERIENCES. DON'T FORGET TO ASK QUESTIONS, LISTEN AND RESPOND TO THEIR ANSWERS. ALSO PICK OUT BOOKS THAT FEATURE THEIR FAVORITE ANIMAL OR THINGS THEY ESPICALLY LIKE. CURRENTLY OUR FAVORITE BOOKS ARE GOODNIGHT MOON, THE LITTLE BLUE TRUCK, OTIS AND THE LION AND THE MOUSE WHICH IS A WORDLESS BOOK THAT TELLS A NEW STORY EVERYDAY.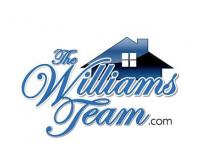 Author:
The Louis Williams Real Estate Group .
Phone:
985-796-7169
Dated:
February 19th 2014
Views:
844
About The Louis Williams Real Estate Group: My goal is to design, create, and deliver unique & exceptional marketing tactics to support expansio...