BENEFITS OF BABY SIGNING
BABY SIGNING IS WHEN BABIES ARE TAUGHT TO COMMUNICATE USING SIGNING BEFORE THEY ACTUALLY START TALKING. STUDIES SHOW THAT BABIES EXPOSED AT SIX TO EIGHT MONTHS COULD EFFECTIVELY USE SIGNING BY THEIR NINTH MONTH. INFANTS WHO LEARN TO SIGN ARE THOUGHT TO GAIN PSYCHOLOGICAL BENEFITS SUCH AS IMPROVED CONFIDENCE AND SELF ESTEEM. MOST IMPORTANTLY THE STUDY CONFIRMS THAT SIGNING BOOST THE INFANTS VOCABULARY, MENTAL DEVELOPMENT, REDUCES TANTRUMS AND IMPROVES PARENT-CHILD RELATIONSHIPS. THIS IS BECOMING MORE AND MORE POPULAR WITH THE NEW MOMS OF TODAY. WE IMPLEMENTED THIS EARLY FORM OF COMMUNICATION IN OUR HOME AND NOT ONLY IS IT FUN BUT ITS REWARDING AND SOMETHING THE WHOLE FAMILY CAN EMBRACE AND ENJOY. BEST ADVICE: START OFF WITH WORDS LIKE MILK, MORE, ALL DONE, THANK YOU, AND PLEASE. ITS TRULY AMAZING WHEN YOU SEE YOUR CHILD START UTILIZING THE SIGNS TO COMMUNICATE AND AS A RESULT YOU HAVE A HAPPIER CHILD IN A CALMER ATMOSPHERE.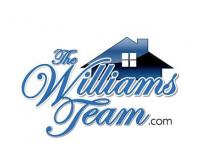 Author:
The Louis Williams Real Estate Group .
Phone:
985-796-7169
Dated:
February 6th 2014
Views:
704
About The Louis Williams Real Estate Group: My goal is to design, create, and deliver unique & exceptional marketing tactics to support expansio...