Are Mortgage Rates On The Rise
Mortgage rates moved up for the second consecutive day, but in an uncommon way. Mortgage-backed-securities (MBS) are the financial instruments that mortgages ultimately 'become' when they're grouped together with other mortgages and sold to investors. While the MBS market can be a complex thing to understand and explain, here's a simple fact: when MBS prices rise, rates fall, and vice versa. Bigger moves in MBS result in bigger moves for mortgage rates.
With all that in mind, today's move in MBS was fairly small--the sort of move that would normally result in an almost imperceptible increase in rates. It's somewhat surprising, then, to see that rates moved higher fairly abruptly. In fact, today's average rate quote is as bad as it's been since July! What's up with that?!
First of all, keep in mind that rates were already operating fairly close to these multi-month highs. Still, the move was definitely more abrupt than MBS suggested. That abruptness was due to the nature of the holiday season in financial/mortgage markets as well as the timing of the MBS losses. Yesterday was a much weaker day for MBS, but lenders didn't 'reprice' (adjust rate quotes in the middle of the day) as much as normal. That meant today started off at a big disadvantage, simply by beginning where yesterday left off. Additionally, lenders are simply far more conservative with rate sheets when market activity starts dying down for the holidays, and it's been dying down in a big way.
Unfortunately, all this means the highest rates in 5 months. Fortunately, if you're on the fence about locking or floating, this is one of the few occasions where the odds are in your favor from a purely mathematical standpoint. In other words, if MBS prices simply stayed where they were right now, rates could drop meaningfully by next week. While there's never a guarantee about the direction of market movement, I am guaranteeing you there is extra "cushion" in lender rate sheets at the moment.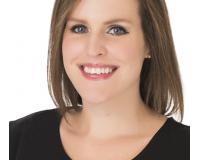 Author:
Bethany Singletary
Phone:
985-789-5832
Dated:
January 7th 2016
Views:
271
About Bethany: ...