Federal Agencies Help Homebuyers
Federal Agencies Help Homebuyers

Are you or is someone you know needlessly missing the action, leaving near-historically low money on the table? You might be, if you fit this profile:
· You're renting, although your goal is to buy a home. You assume you can't qualify for a home loan because today's underwriting rules are so strict and inflexible.
· You don't have a lot of extra cash in the bank, and you doubt that you could scrape together enough money for a down payment.
· Your credit scores aren't great — just under 700 FICO — but that's mainly because you're young and don't have a deep credit history.

Sound familiar? Well, here's good news. Giant mortgage investors Fannie Mae and Freddie Mac have low-down-payment plans known as HomeReady and Home Possible Advantage. Either one could be key to your getting out of your rental apartment and buying a house or condo sooner than you think. Check out the basics of Fannie's program:

Start with the 3 percent down payment. There's no minimum cash contribution requirement out of your wallet. You can supplement your cash on hand with gifts from relatives or other sources. You can also increase your effective income for qualification purposes by including so-called "boarder" or in-house rental payments. Another point of flexibility: Say you are part of an extended family, and there will be other household members living in the house with you who earn incomes but don't want to be a co-borrower. You can use their documented earnings to increase the maximum debt-to-income ratio (DTI) you're allowed on your loan.

As you might suspect, that kind of underwriting flexibility comes with some requirements. HomeReady and Home Possible Advantage are targeted at moderate-income primary residence buyers — first-timers, minority purchasers, extended family groups and other "underserved" borrowers — so not everybody can participate. In designated low-income census tracts, there is no income limitation. Both programs also require some form of homeownership credit education: either an online course or, under Fannie's latest version, counseling sessions with any of a network of housing counselors around the country.

Source: Ken Harney, The Nation's Housing
The Markets
Rates continued to hold steady near record lows in the past week, staying in the same range for almost three months.

For the week ending September 1, Freddie Mac announced that 30-year fixed rates were at 3.44%, moving slightly down from 3.46% the week before.

The average for 15-year loans fell one tick to 2.76% and the average for five-year adjustables decreased to 2.81%. A year ago, 30-year fixed rates were at 3.90%, almost one-half of one percent higher than today's levels.

Attributed to Sean Becketti, Chief Economist, Freddie Mac --"The rate on 30-year fixed home loans fell 2 basis points to 3.44 percent this week. As rates continue to range between 3.41 and 3.48 percent, many are taking advantage of the historically low rates by refinancing. Since the Brexit vote, the refinance share of residential finance activity has remained above 60 percent."
Note: Rates indicated do not include fees and points and are provided for evidence of trends only. They should not be used for comparison purposes.
The Fed Meeting Next Week
The initial reaction with regard to the slightly disappointing August jobs numbers, was speculation that a rate hike was less likely to result from the meeting of the Federal Reserve Board's Open Market Committee next week. Keep in mind that many are speculating that the Fed will be reticent to take any actions at the following meeting, which takes place a few days before the Presidential election. The Fed is not likely to admit that the date of an election would be reason to hold off on taking necessary fiscal action, but logic tells us that the Fed will not want to be perceived as having any influence in the political process, speculative or not.

If we are correct in this assumption, the Fed might look long and hard at their meeting next week, if indeed their next chance to raise rates will be in December. And if that happens, that will mean the Fed will have raised rates two Decembers in a row. Certainly, this schedule would fit the definition of "gradual" rate increases, which we have been hearing about for quite some time.

Though we can't predict what will happen next week, let alone at the next two meetings, we can say that a lot can happen between now and December, including some sort of shock which influences the economy. Shocks can take the form of natural disasters, political upheaval, terrorist activity or more. And history tells us that shocks typically affect the economy negatively. Thus, if the Fed does not move next week, they will need to see continued improvement in the economy and no major shocks which provide risks to the downside.
Breaking: Fannie Mae and Freddie Mac announced a redesigned Uniform Residential Loan Application, the standardized form used by borrowers to apply for a residential loan. "The publication today of the redesigned Uniform Residential Loan Application represents a significant step in a multi-year effort to update, standardize and enhance the quality of loan information for underwriting single-family loans," said FHFA Director Melvin Watt. "Fannie Mae and Freddie Mac have been working in collaboration with lenders, trade groups, MI companies, housing and consumer advocates, technology solution providers, and other federal agencies to ensure that the revised loan application is easier to read, technology enabled and more consumer-friendly," Watt said. "Fannie Mae and Freddie Mac have also conducted extensive usability testing with borrowers and lenders across the country to ensure that the redesigned form achieves these objectives." The revisions marked the first substantial revisions made to the form in over 20 years. The changes will allow lenders to deliver an easier, more consumer-friendly loan application experience. The changes reorganize the layout and make it easier for consumers to understand. The redesigned URLA will become available to use on January 1, 2018. The date where lenders will be required to use the new documents, however, has yet to be set. "Although final implementation of the new loan application is still more than a year away, and the application must still undergo "safe-harbor" review by the Consumer Financial Protection Bureau, we anticipate that publication of the redesigned form now will give the industry ample time to analyze and prepare for its use in 2018," Watt said. Source: HousingWire

Financial tech is growing in popularity, but when it comes to advice on home loans, a traditional approach wins hands down. A poll by Canadian lender Scotiabank found that while most people seek out information online such as recipes (79 per cent) and medical advice (75 per cent), fewer (32 per cent) trust the internet with their finances. While having a great website can help attract clients, when it comes to advice on home loans 70 per cent of respondents said they would talk to an advisor. That beats financial websites (41 per cent), parents/family (36 per cent) and real estate agents (25 per cent). Almost half said the glut of information online puts them off and although 89 per cent feel it is easier to find information they need online rather than seek it out from other sources, an overwhelming 73 per cent say even though the information is helpful they will still always seek advice from an expert. Source: Mortgage Professional America

This year's and next year's refinance outlook was raised by more than $200 billion, pushing the overall 2016 forecast to $2 trillion for the first time in four years. Including refinances and home purchase financing, residential loan originations during the third-quarter 2016 are expected to come in at $595 billion. U.S. residential production is then projected to fall to $485 billion in the final-three months of this year and $340 billion during the first-three months of next year. Those predictions were made by Freddie Mac in its August 2016 Economic & Housing Market Forecast. The secondary lender raised its current-quarter forecast from $490 billion expected in last month's forecast, while the fourth-quarter outlook increased from $435 billion. But the first-quarter 2017 projection was lowered from $390 billion. Based on Freddie's projected refinance share, third-quarter 2016 refinances are expected to reach $298 billion, more than $235 billion expected in July, while the fourth-quarter projection increased to $228 billion from $196 billion. Purchase financing, meanwhile, is forecasted to be $298 billion this quarter versus $255 billion in the prior outlook, and the fourth-quarter forecast grew to $257 billion from $239 billion. Source: Mortgage Daily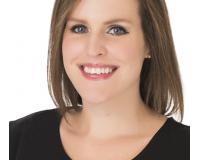 Author:
Bethany Singletary
Phone:
985-789-5832
Dated:
September 13th 2016
Views:
1,877
About Bethany: ...